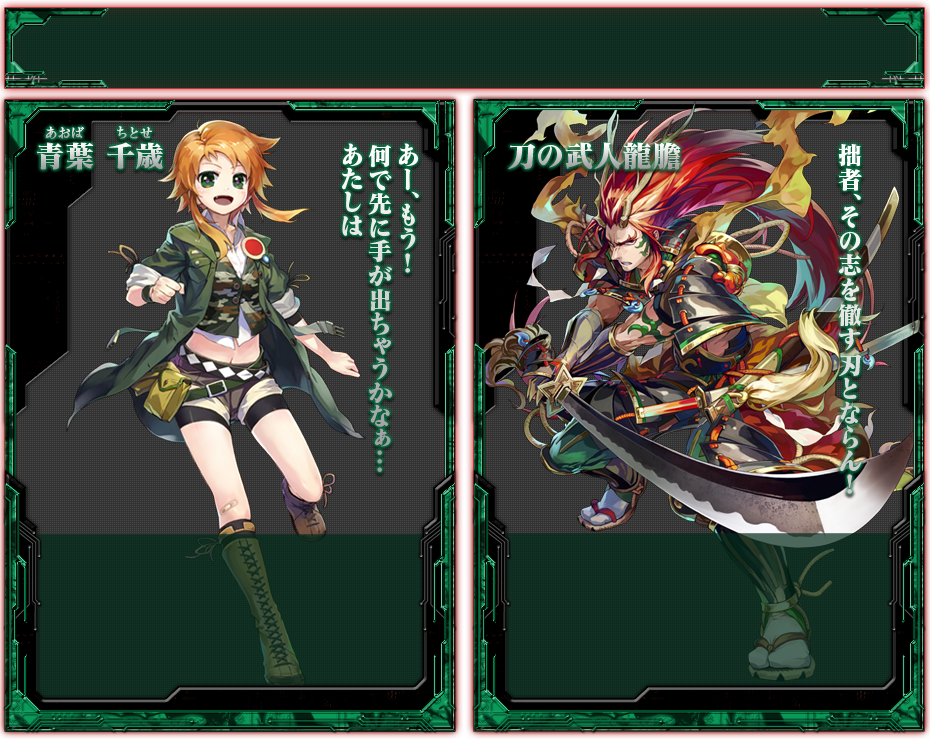 The Green World
A future where plants are swallowing everything. All sorts of things have been incorporated into the plants, half of humanity have become parasites.
illustration:竜徹
Chitose Aoba (青葉 千歳), Female, 19
A former member of the Self-Defence Force, she left due to her dislike for the organization's inability to do anything about the monsters and went to move by herself. Her soft-hearted nature to help whom ever is in need made her safe even the monsters who were suppose to be her enemies. She's the type to act before she thinks and her actions move the hearts of both humans and monsters. She has a complex about her height.
Katana warrior Rindou
Race: Hourai
The Green world which is walking the path of destruction as it becomes corroded by the plants. Rindou who was prepared to be destroyed, decided to swing his katana again after seeing Chitose giving her all with such a small body, not only to
rescue the humans but the monsters.